Browse through these pictorial tributes to one of the greatest actors of all time,
seen through the eyes of some of the most gifted artists in the world.
Click on the chain link icon at the lower right hand corner
to view more work by each artist
Ed Seeman
Ed Seeman
Ed Seeman is an Emmy Award winning animator, cartoonist, digital artist, photographer, and more. You have probably seen his work in the opening of "The Great Space Coaster" and "The Flintstones",  as well as classic television commercial characters such as Sugar Bear and Trix Rabbit.  He also collaborated with Frank Zappa for years, on a film called "Uncle Meat". Regarding his current work, Ed writes
'I call this phase of my art "FRACTALEGENDS" because I use my Fractal Art to blend many images of legendary FAMOUS PEOPLE into one collage that becomes the PERSON'S LIFETIME PORTRAIT, as opposed to a single photo. '
Much more information is available on Ed's web site, below Contact Information: email: 
edseeman@edseeman.com
web: 
edseeman.com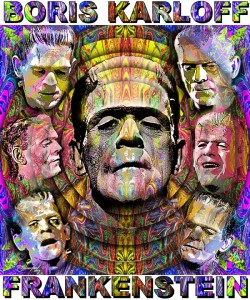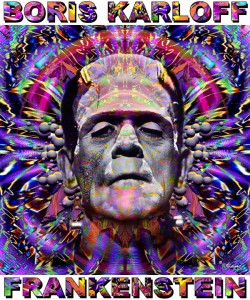 Ray Santoleri
Ray Santoleri
Ray Santoleri is an illustrator, sculptor and commercial artist. He has an Associate Degree in Applied Science in Marketing Art and Design from Middlesex County College, where he was on the Dean's List with a GPA of 3.92. His awards include Cover Design, Class of 1988 Business Division Award Brochure, Bronze Medal for "Desolation" 2/3 scale resin bust at Wonderfest 1998, 1st Place for 'Frankenstein" at Chiller Theatrer 1998, 1st Place in Technical Art for "Cell Towers" Annual Airbrush Excellence Competition 1996, Best of Show for "Football Frankenstein" art contest Chiller Theatre 1995. Ray is a member of the Makeup and Hairstylists Union Local 798 and has been a free-lance artist since 1989. Currently Ray works as a sculptor of scale figures and statues in the toy and collectible industries for such companies as NECA, Mezco, Diamond & McFarlane. Specializing in portraits, Ray makes the prototypes for action figures, bobbleheads, dolls, etc. Visit Ray's website at 
www.rsantoleri.com
Contact Info: Ray Santoleri P.O. Box 4262 Bethlehem, PA 18018 [gallery link="file" ids="688,689,687,686,684,685,683,682"]
Robert Semler
Robert Semler
Art has not only been a profession for Robert Semler, but a way of life. Bob studied at the Pennsylvania Academy of the Fine Arts in Philadelphia, PA, majoring in figure and portrait work. After a long career in publishing and illustration, he now paints full time. Bob conducted classes in portrait painting and has been an Adjunct Professor of drawing, painting and art history at Gloucester County College in Sewell, New Jersey. He is the president of the American Society of Marine Artists, a 650-member organization dedicated to educating the public on the finest marine art produced today. Bob is listed in the American Society of Portrait Artists, and is active with the U.S. Coast Guart art program. He has a total of seven paintings in their permanent collection. He is represented by Newman Galleries, Philadelphia, PA. Bob and his wife, Phyllis, are now residents of Bradenton, Florida. Contact Information: email: 
rcsart42@verizon.net
web: 
www.rcsemlerart.com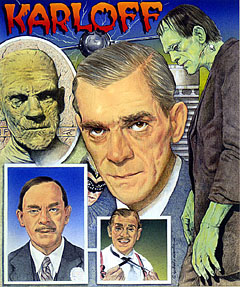 Paul Santa Maria
Paul Santa Maria
My name is Paul Santa Maria I am a musician as well as an artist and an EMMY-Awrd winning music
composer.
I am obviously a huge fan of Boris'. I reside in Melbourne, Fl.
Robert Scott
Robert Scott
Robert Scott (aka ScOttRa) has been a monster fan all his life. He currently resides in Ann Arbor, MI. where he creates monster art on a regular basis. His artwork has appeared in Scary Monsters magazine. Contact Information: Robert Scott Email: 
scottra0@yahoo.com
Website: 
http://www.scottra.com
[gallery link="file" ids="694,693,692,691"]
Please Note: All artwork in this gallery is the copyrighted property of the individual artist
and may not be copied without the prior written permission of the artist.