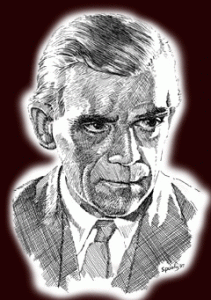 Dear Sara –
I had a moment, so I thought I'd write you a quick email.  You don't know me, but we both have/had family members in the business:  My Mom, Cammie King Conlon, was a child actress, having appeared as Bonnie in GWTW, my grandfather was Herbert T. Kalmus, who invented and was the President of Technicolor, my grandmother, Eleanore King, taught people like Rosalind Russell how to walk and talk and had her own glamor column in the Herald Examiner for years, and my Godmother is Olivia de Havilland.
Anyway, I wanted to take this time to tell you that I met your dad when I was very young (like '67, I think – I would have been about 5).  My grandmother lived in Bel Air on Delresto, and she and I used to go for walks.  I don't know if your family had a house in Bel Air, but I remember my grandmother introducing me to your dad (who I want to say was walking a dog – again, I was very young so the details are sketchy).  I had just done Art Linkletter's House Party, and I remember being absolutely blown away when my grandmother clarified to me (in your father's presence) that he had been Frankenstein's monster – and done the narration for How The Grinch stole Christmas.  Long story short, I remember telling your dad that that was EXACTLY what I wanted to do for the rest of my life.  He shook my hand, said good bye, and we were on our way.  I'm here to tell you that ever since that day I have supported myself in regional theatre – and I have Boris Karloff to thank for it.
Some years later (after your father's passing), a dear friend of both my Mom's and Ann Rutherford's, Al Morley, would give me an autographed picture of your father.  I still have it, cherish it, and will cherish it until the day that I die.
I saw somewhere that a gentleman was writing a one man show on your dad.  I've planned to do the same thing – kind of an evening with Boris Karloff.  I help to run the Mercury Theater here in Chicago (was at Victory Gardens forever….we received the Tony for Best Regional Theatre in 2001).  Anyway, I'm just getting ready to start it, and I wanted you to know.  Don't even know what I'd like to do – I suppose an informal monologue show with his history – the hard work your father did, stage and film work, as well as the really hard "real" jobs he had on the way up.  My intent here is what I ALWAYS have believed theatre should do:  Entertain and educate.  If I turn one young kid onto your dad's movies or the businesses of film, radio, tv or theatre, then I will have done my job I think of paying what your father did for me forward.
Anyway – I'm going to start writing this play, and I hope I have your blessing.  Please let me know if there's any direction you'd like me to take with it.  I'm thinking about a 75 min one act.  I've never really embarked upon such a journey, but this is something that is very important to me – and I think your father's story needs to be told.
And please tell me if you DO NOT want me to write this.  I certainly won't be offended.  I suppose I would be content to act in that production that other gentleman is working on.  I'm thinking there's nothing wrong with more than one play about Boris Karloff.  I will certainly send you anything I come up with for approval.
Best –
Matt Conlon