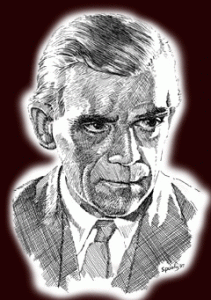 Dear Sara Karloff,
As a boy fifty years ago, I was chilled to the marrow by the horror films of the 1930's. Your father, of course, was preeminent in these, and my very happy memories of childhood will always be rich with thoughts of him.
True genius is certainly a rarity in this world, though doubtless your father easily falls into the category. On wintry Saturday evenings, when wife is away and the house is quiet, I mix a cool drink, stoke the fire, slip in the "Frankenstein" dvd, and loll in warm memories of a long-lost past.
Such moments are one of life's supreme pleasures.
Love your webpage, and will return often.