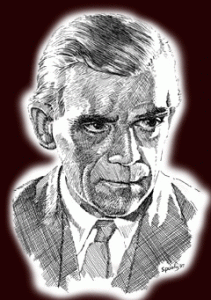 Dear Ms. Karloff,
Just wanted to drop a quick note to let you know how much I enjoyed your website.
It is sort of strange how one can feel close to someone without really knowing them.
Everything I have ever read about your father told me that he was a genuinely nice, gentle,decent man. I enjoy seeing any of his movies anytime I can. He was such a wonderful, talented actor. You can tell that he put his very soul into every character he portrayed.
No one can, and ever will top his performance and insight into playing Frankenstein's monster. He truly made the character believeable and a real joy to watch (not to mention scaring the daylights out of me when I was a kid)!
Of course he and I were from a different time, but I really wish I could have known this kind gentleman.
Best regards,
Rob Waggoner